Special Classes for Children
We were pioneers when we created our special lessons for children in Carcavelos, in September 2011. Today these classes are one of Angels' Surf School most requested services and a reason of pride. More than turning every child into a Kelly Slater, our goal is to make them enjoy the experience and reinforce their self-esteem whenever they overcame one of the different learning stages.
ONLINE BOOKING?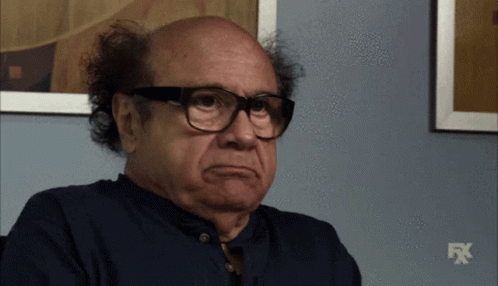 Sorry, it´s a No!
Angel's Surf School does not offer online booking. But why, you ask? Simply because the ever changing conditions of the waves and tides aren't always the best for a surf class.
Providing a
personalised booking service
allows us two things:
1. Match your availability to the best surf conditions
, so you can get the most out of your lesson;
2. Create smaller more homogeneous groups
, so you surf with people that are at a level similar to yours, and your teacher has more availability to focus on each individual.
Like such, you should
book your class one or two days in advance
by phone (
+351 962 681 113
),
email
or WhatsApp. You're
always welcome
at Angels surf School!
What else you need to know
S
pecial classes for children differ from the regular due to the extra care we put in safety and in children guidance in order to make them overcome their fears, strengthen their self-esteem and enjoy the surf and the sea in a healthy environment.
T
he students are evaluated and followed individually according to their skills in the water and personality until necessary. Lessons schedule is only published on Thursdays on our Facebook page to make sure that we can count with adequate sea and weather conditions.
A
ll the necessary material is included and the lessons happen under a good mood and positive reinforcement environment - we like to encourage kids and make them laugh, receiving as a reward the immense satisfaction they show when manage to catch the first waves on their feet till the sand.
I have been following the work of Marcos and his team for many years, which led me to try this new service. I confess I did not have many expectations, but the results were excellent! The feedback and training with Carlos were impeccable - a program tailored to my level. The correction of gross errors from many years ago brought immediate results.

Despite surfing for over 20 years, my desire to evolve has never diminished. When Marcos, with all his experience and professional surfing background, challenged me to practice with him and have classes with Carlos, I didn't hesitate. It was an amazing experience to see me filmed. Through on-screen visual aids, verbal input during training and video self-review, I was able to notice and correct minor errors in positioning, weight distribution and body movements. It had an immediate impact on surfing. It is a highly recommended experience for anyone who wants to evolve!

Excellent surf training experience. Finally, a tailor made program that allowed me to progress and reach a higher level on surfing technique.

I arrived in Portugal a week ago and this is my first surf lesson in my entire life. My friends told me that Portugal is very good for surfing, therefore I had to try it out and it was amazing. I had a lot of fun and very good experience. Definitely an experience to repeat. And maybe I can bring some friend with me next time.

This was my first lesson at Angels Surf School and I enjoyed it very much. I was so happy to be able to do everything that I was asked for. In my opinion it was all much easier because the instructor knew how to talk a perfect English, and in that way I understood everything he was explaining to me. Above all I was very well received and treated in the best way. I really loved it, and I'll come back.

Today I had my second lesson at Angels Surf School. The class once again it was amazing, and I did the take-off perfectly this time, so I was very happy after that. It feels good. What I love about this school is the attention that they give to you every single moment, so I'm not afraid at all. And when I came back today, they still remembered my name. That was really nice.

Inscrevi-me na variante de aperfeiçoamento das aulas com Personal Trainer porque sabia que ainda podia melhorar o meu surf. Filmaram-me a surfar, definiram-me um plano de treino individual e com a ajuda do Kiren evoluí bastante e agora estou bem melhor. Vale a pena o investimento. E sempre que posso, lá estou eu a telefonar à Angels surf School para umas dicas.

Surfing has been fundamental to Unbabel, it's crucial for the team's well being. Angels Surf School always delivered an exceptional service and dedication to Unbabel with amazing instructors and a philosophy that mirrors the best of surfing. With them we discover that surfing isn't all about adrenaline, it's also a combination of zen and well-being in life.

Progression lessons are great and teachers give us a lot of support. In a short amount of time I was able to eliminate many mistakes and improve my surfing skills. Besides, the lessons are always fun.

I am very glad to be a member of Angels' family. These 3 years changed my life completely. I was able to evolve thanks to the great teachers, specially to "Nozes", that was patient enough to put up with me all this time and help me improve my surfing skills drastically. Thank you for everything!